New Harmony Union (NHU) Holding Group Co., Ltd
New Harmony Union (NHU) Holding Group Co., Ltd. was established in 1988, located in the Xinchang County, Shaoxing Municipality, Zhejiang Province. Ever since its inception, the Corporate has followed the principle of "appropriate diversification at the Corporation with highly specialized products and services in its subsidiaries" in its development over the years. As a result, the Corporate has grown into a formidable enterprise with gross capital totaling ¥22.5 billion RMB, net capital of ¥11.2 billion RMB, and over 11,000 employees. The Corporate has six business sectors: fine chemical engineering, supplements and medicine intermediaries, new materials, machineries, real estate, and education, seven subsidiary companies, eight holding subsidiaries, among which one (Zhejiang NHU Holding Co. Ltd) is publically traded under the Stock No.002001.
The Corporate has followed the motto of "creating wealth, nurturing employees, and benefiting society" and practiced social responsibility. In the past three years, the Corporate has paid ¥ 3.05 billion RMB in business taxes, and donated over ¥23 million RMB to various organizations and entities, ranking among the top tax-payers in Shaoxing Region. In addition, ever since the Corporate went public, it has garnered over ¥1.55 billion RMB capital from the society, and distributed ¥3.018 billion RMB back to stock holders. The Corporate has been a practicing socially responsible business by paying taxes, supporting the needed, and paying back to our stock holders, all examples of being a socially responsible business.
The Corporate views the company as a school and employees as students in it. The unique "Teacher Culture" model provides a platform for each new employee to develop knowledge and skills in research, production, and management, thereby grow together with the Corporate.
With its leading edge in technology, scientific management, and integrity and honesty, the Corporate has become one of the top four world leaders in vitamin production, the country's top manufacturer of artificial flavoring, as well as one of the biggest producers of vitamin additives to animal feed in the nation, and enjoyed for 10 consecutive years being among the top 100 companies in pharmaceuticals in China. Currently, the Corporate is moving towards the goal of "China NHU and World NHU".
Structure

History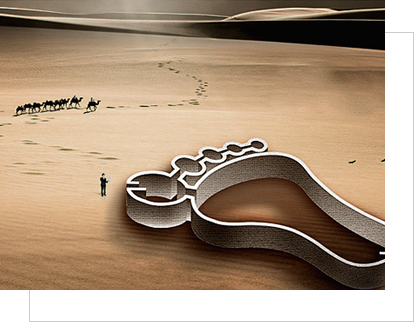 2016

In real estate, in collaboration with the Marriot Hotel system, the first Marriot in Xinchang was open to business.

In medicine and health, there was a structural reform of Anhui New Harmony Union Chengwannan Pharmaceutical Co., Ltd, and the name was changed into Front Pharmaceutical PLC, which started public stock offering in the National Small-and-Medium-Sized Business Stock Market (Stock No. 838554).

"The Liposoluble Nutrient Micro-Production Key Technology Innovation and Commercialization" won the second prize of the State Technological Invention Award, the second time the Corporate won this honor.

2015

Xinchang County Deli PetroChemical Equipment Co. Ltd., was changed into Zhejiang Deli Equipment Co. Ltd..

In medicine, Cangzhou Branch, Bejing Wansheng Pharmaceutical Co. Ltd. started the high-end medicine intermediary project.

In education, Zhejiang Yuexiu University of Foreign Languages successfully passed the undergraduate education evaluation by the Ministry of Education. The capability of the University was ranked No.3 for the third consecutive year, and became a well-known private university in the national private college ranking.

2014

Invested and started to construct Shangyu New Harmony Union New Materials Campus, with an area of over 1.2 million square meters, located in the Hangzhou Bay, Shangyu County, in order to support the New Materials Development.

Zhejiang New Harmony Union signed a collaborative agreement with China Science Research Institute, Shanghai Organic Chemistry Research Center, resulting in a strong partnership in a streamlined research to production platform, in order to take full advantage of personnel, technology, and finance through this collaboration.

Invested in and became a holding partner of Shanghai Nayan New Materials Technology Co., Ltd..

2013

2012

A special Engineering Material, "Polyphenylene Sulfide" (PPS), was successfully synthesized into the product. Invested to establish Zhejiang New Harmony Union Special Materials Ltd., the Corporate officially entered the materials field.

Zhejiang New Harmony Union entered into collaborative relationship with Zhejiang University by becoming a stock holder in Zhejiang University New Technology Research LLC, and jointly developing new technology and technical personnel. On this basis, the Corporate created an innovative platform that streamlined and connected the processes of strategy, marketing, product development, and technology innovation.

2011

2010

2009

2008

Name changed to Xinchang County NHU Holding Group, Ltd., starting to construct the corporate multi-leveled management and control structure.

Invested ¥ 1.8 billion RMB and started to build the 100,000 square meter campus in the Coastal Economic Development Zone, Weifang, Shandong Province.

Successfully acquired Beijing Wansheng Pharmaceutical, Ltd, becoming the third subsidiary pharmaceutical company of the Corporate.

Shaoxing Yuexiu Vocational College of Foreign Languages was granted a four-year undergraduate university by the Ministry of Education; Name was changed to Zhejiang Yuexiu University of Foreign Languages.

2006

2005

2004

The subsidiary company, Zhejiang NHU Holding Group Ltd successfully went public in Shengzhen Stock Exchange with the Stock No.002001.

New Harmony Union Research and Development Center became the first Nationally Designated Corporate Research and Development Center in the city of Shaoxing.

Invested ¥ 0.35 billion RMB in the Xinchang Meizhu Industrial Park, which became the 206,800 Square Meter Meizhu Park (now a part of the Xinchang Park)

2003

2002

2001

2000

1999

Established Zhejiang Xinchang Holding Group, Ltd, becoming a key player in fine Chemical Engineering area;

Started to invest in and plan Shaoxing Foreign Languages Vocational College, formally entering into the Education Field;

Invested ¥0.352 billion RMB and started to construct the 46,000 square-meter Taoshan Campus (now the Xinchang Industrial Park) for Zhejiang NH Holding Group, Ltd.

1998

1997

"Vitamin A" was successfully researched and put into production, ending the long history of importing Vitamin A from abroad; Vitamin A exported to international markets;

Brought in, for the first time, a consulting firm to improve management structure, leading to better systemic regulations and management.

1996

1995

1994

1993

New product "trimethylhydroquinone" was put into production, breaking the monopoly of major Vitamin E materials by companies abroad, resulting in the company output exceeding ¥1 billion RMB for the first time.

Investing in establishing the Xinchang PetroChemical Plant, officially entering the machinery industry.

1992

The first requisition of a land of 21,865 square meters on which a new workshop was built (in the current location of Yulin Jiedao Factory in Xinchang), laying the foundation for further development;

First time cooperation with the Chemistry Department, Zhejiang University, initiating a collaborative relationship between university and factory.

1991

Name was changed to Xinchang Synthetic Chemical Factory;

The first such product in the nation, Diethyl Ethoxymethylenemalonate, was successfully tested and put to production, filling the gap at home. Then it was marketed and exported internationally, reaping an annual gross profit of over ¥10 million RMB. This milestone sew the seed of creativity through scientific pursuit in the heart of the Corporate.

1989

1988
Awards